Shroff & Co Ltd has been established in Hong Kong since 1950. This provides customers with security when working with us. Our objective is to provide a service that increases your profits.  Corporate responsibility is an integral part of Shroff & Co Ltd's company culture 
When you partner with Shroff & Co Ltd it gives you access to specialised business partners with experience and competence. Our objective is not only production, but also to provide ideas, service technical expertise and help you to increase your profitability. Our dedicated staff have widespread knowledge of the worldwide market & trends. We also offer extensive product knowledge and tailor the ideal solution for every customer.  
Dialog with you is important to us.  We listen to you and find what you want.  By listening to our customers we are constantly progressing the extent of our products, as well as our service. We know that the right product, at the right price and at the right time is critical.  Working with us will help you find the right goods and services, which leads to more profit for you.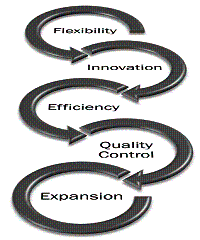 Corporate responsibility is an integral part of Shroff & Co Ltd's company culture. We work with a long-term, ongoing environmental and quality management plan. This provides you, as a customer, security and business advantages. We understand the importance of conserving the environment and are constantly working to reduce environmental impact, energy consumption and efficiency of logistics. 
We retain a clear code of conduct, working methodically on important issues such as quality assurance and social responsibility. To ensure safety, our production process undergoes a rigorous chain of control measures. Responsible business creates many different kinds of added value.  What is good for the environment is also good for business. 
With Shroff & Co Ltd as a business partner, you can feel secure in your work and in your relationships with your customers.  Having a supplier with a long-term commitment to environmental, quality and social responsibility is vital. As a customer of Shroff & Co Ltd, you will make a difference in the quest for a sustainable future.  
The Code of Conduct assists Shroff & Co Ltd to work and reduce environmental impact, ensure human rights and to place demands on producers and suppliers. Monitoring the Work environment, Health and safety, Homes, Discrimination, Animal Welfare, Forced labour, Child labour, Salaries, terms of Employment, Freedom of association, External Environment and Corruption are all part of our Code of Conduct. 
Our customers range from small buyers to national chains. All of them are equally important.  Although everyone has different needs, reliable delivery, good prices and quick service are three common requirements and Shroff & Co Ltd provides this.
We monitor the latest trends so that we can offer you the latest new fabrication and colours. Our aim is to continually develop and improve our service and product selection.  This gives customers the inspiration and ideas that lead to increased knowledge and profitability.